Turquoise
Nicknames
"Turq": Topaz
Characteristics
Race
Gem
Weapons
Body Armor (Ep. 10+ sword)
Gender Pronouns
he/him
Traits
Handedness
Ambidextrous
Height
5'11"
Weight
122 lbs
Gemstone
Turquoise (on his chest)
Professional Status
Team
The New Crystal Gems
Personal Status
Status
Active
Residence
Homeworld (Ep. 1) Beach City (Ep. 2)
Friend(s)
Topaz, Steven Universe
Media
First Appearance
Earthward Bound
Voice Actor
Caleb Murphy (me)
Image Credit
DaniSkies
Appearance
Turquoise is a scrawny, thin gem who wears a sleeveless blue shirt and dark blue pants He also is blue and his Gem is on his chest. He doesn't have a weapon but can summon armor.
Abilities
Turquoise is weak (perfect hero, right?) and doesn't have a weapon, but can summon armor and has basic gem abilities
Gem Battle Statistics
Wins-----0
Losses-----0
Ties-----0
Personality
Turquoise is very sarcastic. He usually has a sense of humor nobody gets, but is respected by his team mates, only because they're gem-human hybrids. His theme is here
Relationships
Finds him quite attractive but can't get over the fact that he's keeping him as a slave.
Hematite
Hates her guts for taking him prisoner and beating him at disobedience.
Pretty good acquaintances. Doesn't feel much emotion towards him.
He hates them for trying to destroy Earth and for being cruel leaders of Homeworld.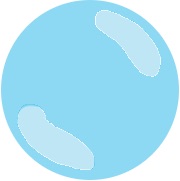 Ad blocker interference detected!
Wikia is a free-to-use site that makes money from advertising. We have a modified experience for viewers using ad blockers

Wikia is not accessible if you've made further modifications. Remove the custom ad blocker rule(s) and the page will load as expected.