Trouble In Paradise is an upcoming series by Mr. Napcakes! It features Neon Apatite and her journey through the world of Donvaluanda.
You're in a shipwreck. You look around yourself and see that all of the crewmates and passengers are broken, cracked, and basically dead. With nowhere else to go, you decide to travel this mysterious planet in search of a home, or atleast try to make it through the night.
The series is dependent on choices. The story is woven by those choices. Be wise about them.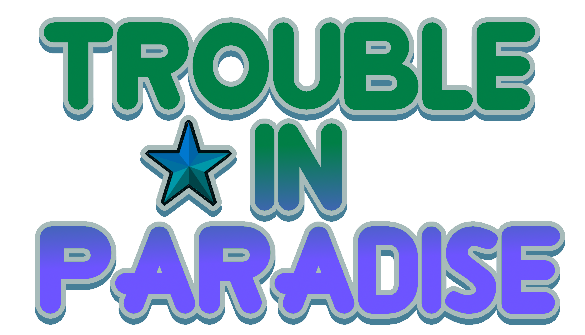 Season 1 - From One Point and Beyond
Season 1A
| No. | Title Card | Title | Description | Release Date |
| --- | --- | --- | --- | --- |
| 1 | | Shards of Broken Memories | Neon wakes from a shipwreck and has to find her way through the continent of Sentinel in the mysterious world of Donvaluanda. | September 3rd, 2015 |
| 2 | | TBA | TBA | 2015 |
Ad blocker interference detected!
Wikia is a free-to-use site that makes money from advertising. We have a modified experience for viewers using ad blockers

Wikia is not accessible if you've made further modifications. Remove the custom ad blocker rule(s) and the page will load as expected.