"

I got the thrusters attached... [Thrusters fall off.] ...never mind.

"
—Topaz
Topaz is one of the main protagonists in The Rebellion.
Topaz

Characteristics

Race

Gem-Human hybrid

Weapon(s)

Thunder Staff

Gender

Boy

Age

12

Traits

Handedness

Right

Height

4"9

Weight

91 lbs.

Gemstone

Topaz (on his forehead)

Professional Status

Team

Personal Status

Status

Alive

Residence

Beach City

Media

First Appearance
Voice Actor

Tyler Weston (my friend)
Appearance
Topaz is kinda "plump" and is a gem-human hybrid. He always wears a yellow shirt with a lightning bolt on it and has blonde spiky hair and basic jeans.
Abilities
Topaz is a hybrid, But he still has a weapon. It is a staff that can shoot lightning bolts. He can also, with great effort, shapeshift.
Relationships
Likes him as a friend and they get along well.
Doesn't feel much towards him
Hematite
Hates her guts.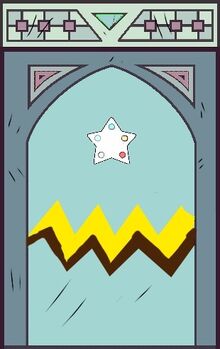 Theme
Ad blocker interference detected!
Wikia is a free-to-use site that makes money from advertising. We have a modified experience for viewers using ad blockers

Wikia is not accessible if you've made further modifications. Remove the custom ad blocker rule(s) and the page will load as expected.