Babygirl
by
Englod
.
Moonstone

Characteristics

Race

Gem

Gender

Genderless

Gender Pronoun

She/Her

Traits

Height

5'6"

Gemstone

Moonstone

Professional Status

Occupation(s)

Guardian

Team

City Dwellers

Personal Status

Status

Active

Media

First Appearance

TBA

Music Theme

TBA
Once an entertainer on Homeworld, she was seduced by the idea of a Rebellion on Earth and has since lived as a guardian of The Factory Temple.
Appearance
Moonstone has pale blue skin, cyan lips, and lavender-blue hair kept in pigtails. She has a long nose and plump lips, as well as big arms and wide hips. She wears a blue sleeveless top with a triangular ivory pattern, a skirt of the same palette with an inverted triangle. The skirt reaches the knee, which is the height of her boots. Her calves are separated from her thighs. Moonstone's gem is located on her right cheek.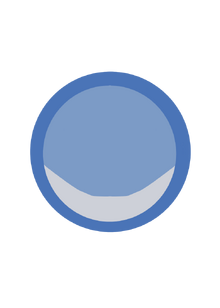 Moonstone is a major character in
Ad blocker interference detected!
Wikia is a free-to-use site that makes money from advertising. We have a modified experience for viewers using ad blockers

Wikia is not accessible if you've made further modifications. Remove the custom ad blocker rule(s) and the page will load as expected.