Carnelian

Characteristics

Race

Gem

Weapon(s)

Nunchaku

Gender

Genderless

Gender Pronoun

She/Her

Traits

Height

7"

Hair Color

Maroon

Eye Color

Black

Gemstone

Carnelian

Professional Status

Occupation(s)

Guardian/Bouncer

Team

City Dwellers

Personal Status

Status

Active

Media

First Appearance

TBA

Music Theme

TBA
Carnelian is the main protagonist of Babygirl by Englod.
Manufactured on Homeworld's Kindergarten, she was made to become a soldier in the Gem Wars but later eloped with Moonstone to join The Rebellion on Earth. She currently resides in The Factory Temple in a large urban area with Moonstone and Alabaster. Fascinated by human life, she also works as a nightclub bouncer, hoping for some shots at human interaction.
Appearance
Carnelian is around seven feet tall, making her the tallest City Dweller Gem. Her skin is bright crimson, and she has long maroon hair that reaches the small of her back. She has defined cheekbones, thick black eyebrows, and a long nose. Carnelian wears a short, reddish dark brown jacket over a pale salmon V-neck top, black bands on both wrists, shorts the same color as her jacket with a grey band, and grey, laced boots with black soles. Her gem is located on her chest.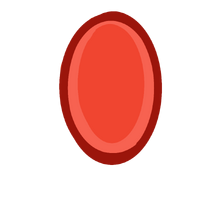 Ad blocker interference detected!
Wikia is a free-to-use site that makes money from advertising. We have a modified experience for viewers using ad blockers

Wikia is not accessible if you've made further modifications. Remove the custom ad blocker rule(s) and the page will load as expected.